HRS4R strategy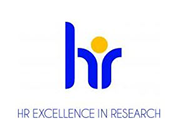 The Jean Moulin Lyon 3 University is involved in the
HRS4R awarding procedure "Human Resources Strategy For Researchers"
. This process is designed to improve the practices of research organizations and institutions in the area of recruitment and the practice environment for researchers.
On July 5th, 2016, our University committed with the principles of the
European Charter for Researchers and the Code of Conduct for the recruitment of researchers
and informed the EU commission for its willingness to develop a "HR Strategy for researchers" and to continue to improve the working conditions, the recruitment and the environment of its employees.
Self assessment and action plan
The HR Strategy is the result of a collaborative work performed with an Implementation Group and working groups composed of researchers from all level. To reflect the R1 to R4 researcher population, the groups were composed of doctoral students, temporary university lecturers, postdoctoral researchers, associate professors, full professors and administrative staff. A self-assessment of our strengths and weaknesses was carried out ("gap analysis"), followed by the development of priority actions ("action plan").
The university has prepared a human resources strategy that aims to improve its researchers working conditions. This involves realistic actions that will be developed as a priority over the next three years, on account of their feasibility and because they are acceptable to the university community:
a key priority for the institution is communication with its researchers,
it also will be necessary to focus on training, not only by using existing training resources but also by preparing the new training courses expected by researchers,
finally, the support provided to researchers both individually and collectively, needs to be strengthened to enable them to carry out their activities in the best conditions possible.
The action plan was validated by the governing bodies before obtaining the approval of the various decision-making bodies (unanimous vote of the Board of Governors on October 24th 2017).
The application for the HRS4R award was submitted on November 30th, 2017.
Implementation of action plan

Several bodies have been set up to involve researchers and the institution's other actors in implementing the action plan:
Implementation Working Groups
An Implementation Unit
An Implementation Monitoring Committee
Last updated: April 25, 2018
In the same section
--> https://www.univ-lyon3.fr/hrs4r-strategy