A humanities and social sciences university in the heart of Lyon
Located in the centre of
Lyon
– a UNESCO World Heritage Site and the second largest university town in France – and in Bourg-en-Bresse (Ain), Jean Moulin Lyon 3 University offers a learning and research space focused on the humanities and social sciences with programmes ranging from two-year foundation degrees to PhDs (Bac +2 to Bac +8). With seven doctoral schools and 19 research units, the University develops interdisciplinary research linked to major social issues.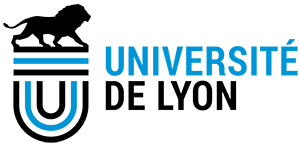 A member of the
University of Lyon
– Community of Universities and Institutions (COMUE) – it welcomes more than 27,600 students and offers a wide range of career-oriented programmes within a high-quality learning framework conducive to intellectual and personal development.
With more than 4,000 international students welcomed each year, numerous partnerships around the world and scientific collaboration projects with foreign universities, Jean Moulin University demonstrates its commitment to internationalisation by promoting the mobility of its students and teaching staff.
Ensuring that access to higher education is based on equal opportunities is a constant concern for Jean Moulin Lyon 3 University, affirming our conviction that diversity and distinctiveness are assets and that our differences also play a role in defining who we are.
Jean Moulin University is fully engaged with its socio-economic partners and does everything in its power to contribute to students' success and professional integration by promoting internships, work-study programmes and entrepreneurship.
A prestigious and high-quality learning environment
With its three university campuses located in the heart of Lyon and Bourg-en-Bresse, the University offers an exceptional and high-quality learning environment. Benefiting from the geographical location of the Greater Lyon area, which is positioned at the crossroads of several major European communication routes, and the city's diverse economic, cultural and sporting infrastructures, Jean Moulin University is a highly attractive and appealing place to study.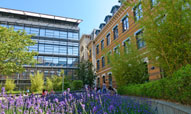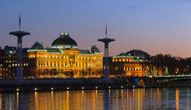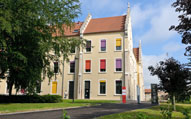 Diverse course offering
The University offers career-oriented programmes in Law, Political Science & International Relations, Francophone studies, Administration, Management, Accounting, Philosophy, Languages, Arts, History, Geography & Planning, and Information & Communication with qualifications ranging from two-year foundation degrees (Bac +2) to PhDs (Bac +8) in six faculties and institute.

► Faculty of Law
► Faculty of Languages
► Faculty of Arts and Civilisations
► Faculty of Philosophy
► iaelyon School of Management
► IUT Jean Moulin, University Vocational training Institute

Jean Moulin University offers programmes structured in accordance with the European higher education "three-cycle" system, based primarily on three types of degree – Bachelor's, Master's and Doctoral degrees – and employing the ECTS credits principle (European Credits Transfer System). The University also offers national degrees and diplomas outside the three-cycle system: DUTs (two-year technical degrees) and professional degrees. Students can also choose to specialise in a number of fields with university diplomas (DUs) and certificates. Finally, the University offers preparatory courses for national diplomas and competitive exams (accounting, education sector, legal careers, etc.).

A university with an international outlook

Resolutely open to Europe and the world, Jean Moulin Lyon 3 University develops long-term partnerships with foreign universities, allowing its students to benefit from international mobility initiatives: study trips, internships, gap years, overseas diploma programmes, double degrees, summer programmes, etc. It also emphasises foreign language learning in all of its programmes.

Each year, the University also welcomes large numbers of foreign students, both in courses open to all students and in tailor-made courses in French or English, such as the DEUF (French university studies) or SELF (Study in English in Lyon, France).
An attractive student life
In addition to the resources that we make available to our students to help them succeed, Jean Moulin University is committed to supporting the vibrancy of its campuses and attaches great importance to student life. Students have access to arts and culture, sporting activities adapted to all levels, dynamic student associations, and an introduction to entrepreneurship, enabling them to benefit from a wide range of activities and encouraging their intellectual and personal development.

Last updated: October 20, 2021
In the same section
--> https://www.univ-lyon3.fr/presentation