Student life and associations
Committed to creating a vibrant atmosphere on its campuses, Jean Moulin Lyon 3 University attaches great importance to student life and student associations. Almost 80 student associations participate fully every year with their cultural, solidarity or sporting initiatives. The University is also committed to the successful integration of its students, with highlights including the Welcome Day and various International Days, etc.


Associations Workshop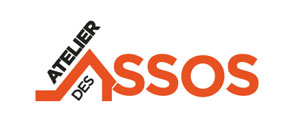 Created for the University's student associations, the Associations Workshop is an area specifically dedicated to the development of associative projects and the creation of inter-association links. More than a co-working space, it is a place to emulate associative life, stimulating the exchange and incubation of associative projects

>>> Find out more at the Associations Workshop
(Link to additional content in French)
Student associations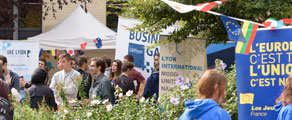 Would you like to join an association to meet fellow students, share values and take part in enriching experiences? Then why not join one of the University's associations!
>>> Keep up-to-date with the latest news on student associations
(Link to additional content in French)
Contact
Getting involved in student associations
Last updated: June 12, 2019
In the same section
--> https://www.univ-lyon3.fr/student-life-and-associations