Exchange Students
1. You have been selected by your home University for an exchange program.
2. Please provide your home University with the information and documents required for your nomination.
3. Lyon 3 International office will receive your nomination along with all information and documents required as well as the name of the program you have applied for.
►
PROGRAMS IN FRENCH
or
►
PROGRAMS IN ENGLISH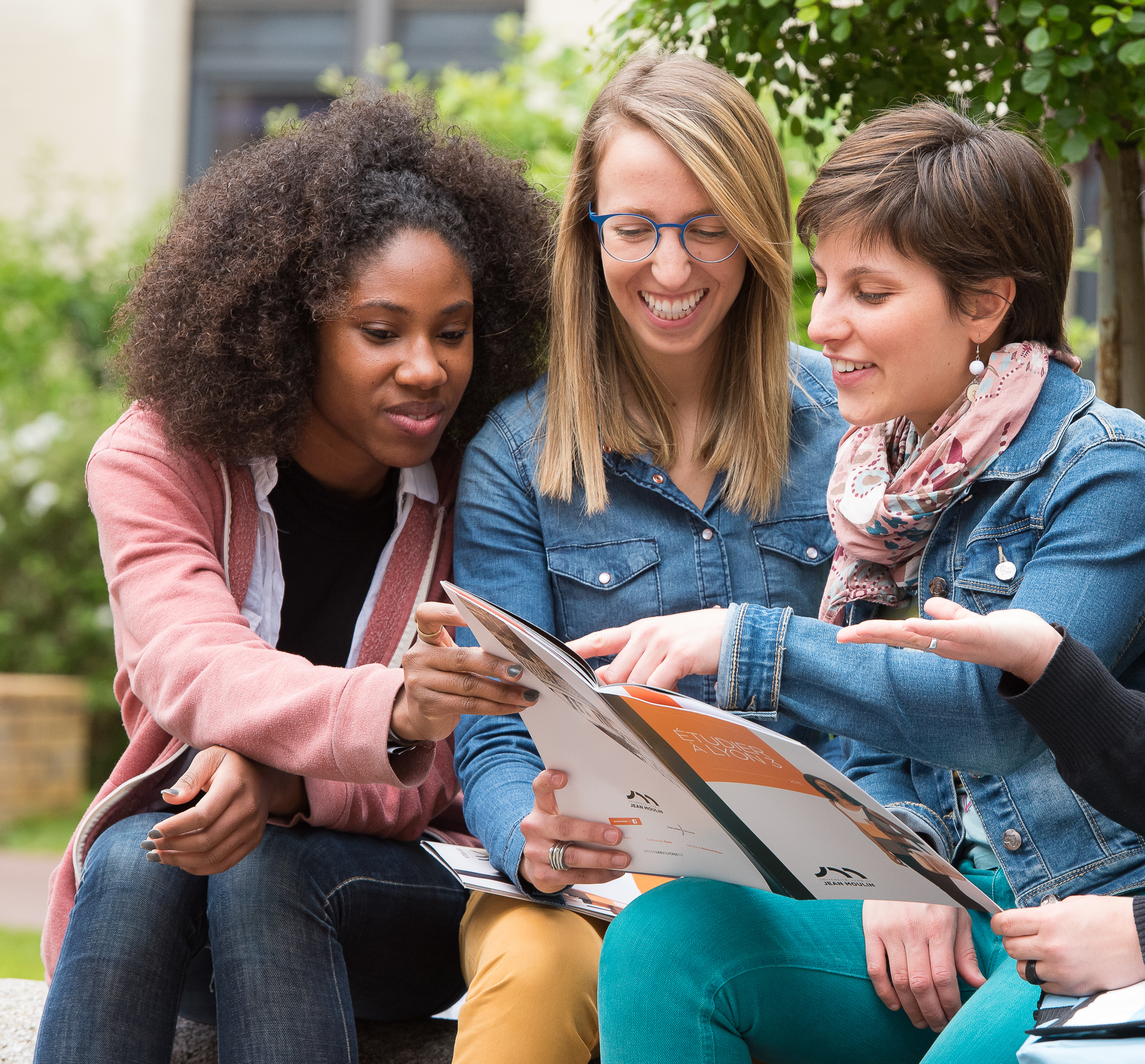 4. If you are a non-European student: an acceptance letter will be sent to you which will enable to apply for your visa.
5. You will receive an email containing the student number and password required for your online registration.
6. Hosting of students with a disability
► How to prepare you arrival ?

PROGRAMS IN FRENCHProgramme d'Études Universitaires Françaises
This program is offered to Bachelor and Masters students coming to study at Lyon 3 for a semester or a year and is run entirely in French. You can choose from classes belonging to a number of different faculties and schools including: business administration, philosophy, languages, law, political science, literature, information & communication, history and geography. The B1 certificate is required for the Programme d'Études Universitaires Françaises students.
The following subjects are compulsory:
Français Langue Étrangères (FLE): French as a Foreign Language
Initiation à la Culture Française: Introduction to French Culture (excl. law students)
Méthodologie et Introduction au Droit: Methodology and Introduction to Law (for law and political science students only)
Information Session
Information sessions are compulsory and take place at the beginning of semester. At these sessions you will receive a list of tutors who will assist you in choosing classes, registering online and organising your timetable. You will be informed of a session date upon your arrival at the university.
Course catalogues for the
fall semester 2017
:
Course catalogues for the
spring semester 2018
:
Course selection
After meeting with your academic advisor, you can select your classes online via the student Intranet Net³. Online registration must be completed by the beginning of October for 1st semester and the beginning of February for 2nd semester.
Erasmus+ Students
Erasmus+ students will also need to fill out a learning agreement.
PROGRAMS IN ENGLISH
SELF Program : Study in English in Lyon, France
This program, taught in English, is designed for undergraduate students who are not specialising in French. The program runs for one semester or a year and allows students to develop skills in law, business administration and social sciences.
Language level required [except if the official language of your home University is English]
TOEFL IBT: overall score of 80 or higher with 20 at least for each section
TOEFL ITP: overall score of 560 or higher with 50 minimum at each section
IELTS : overall score of 6,5 and 6 minimum at each section
TOEIC : incl. speaking, writing, listening and reading sections: overall score of 1020
Cambridge Advanced: A/B
Cambridge Proficiency: C minimum

The tests listed above must have been undertaken no more than 2 years before the commencement of the SELF program.

> More information

Information Session
You will be notified by email (in May/November) of the dates for the information session and orientation week program. Information sessions are compulsor for newcomers and will include a presentation on the SELF program and the university as a whole. The orientation week agenda will be given to students at the information session.
Orientation period
Orientation period
consists of a French placement test for the French language class, Introduction to French culture classes, Intensive French language classes, a session on Digital Work Environment, a Campus Tour and a Library Tour.
Contact: Sophie VERON
sophie.veron@univ-lyon3.fr
Other programs
► Bachelor Management and Global Business
► International Business Realities Program (Master)
► General Management Program (Master)
Contact : Geneviève TABARET
genevieve.tabaret@univ-lyon3.fr
►
LLM: Latin Legum Magister in International Law
Contact: Anne-Sophie BERTHIER
anne-sophie.berthier@univ-lyon3.fr
Last updated: December 21, 2017
In the same section
--> http://www.univ-lyon3.fr/exchange-students--951008.kjsp?RH=INS-FORM_EN