Student life

,

Institutional life

,

Associations

,
The Student Welcome Day: welcome to the University!
Published on April 18, 2023
–
Updated on April 18, 2023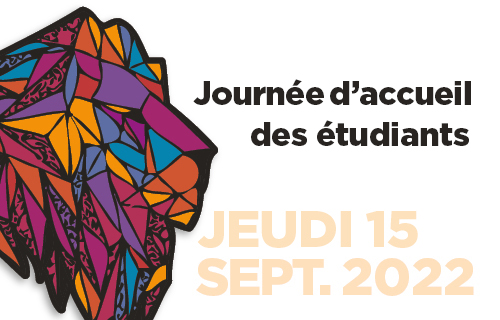 Are you starting your first year at Jean Moulin Lyon 3 University? We look forward to seeing you on Thursday 15 September at the Student Welcome Day! On the programme: a day of activities, discoveries and exchanges to welcome you and help you with your first steps at the University.
Au programme
Jeudi 15 septembre | Manufacture des Tabacs | 10h30 à 16h30
Associations fair

Culture, sport, sustainable development, solidarity, the students' office, subject-specific associations, and more. The University's student associations invite you to discover their initiatives.

Welcome to the University's world of associations!

The services village

How do I borrow books from the UL? What digital tools are available? How can I go to study abroad? Can I sign up for art workshops or sports classes? Where can I find student job offers? Where can I eat on campus?

Come and talk to our teams and partners. They will present their offers, services and good deals.


Key tools and resources

• University libraries: borrowing, workspaces, document research, practical information... Discover all the services available in your ULs.


• Digital tools and services: discover the free digital tools and services available to you for your studies.


Broaden your study path

• Orientation & Student jobs/internships: discover the support services offered by the University's SCUIO-IP teams (career information, guidance and vocational integration services).

• Student entrepreneurship: meet our students incubated at the Manufactory Sans Souci Incubator.


Student life

• Cultural programme: artistic workshops, good cultural deals, annual programme... You'll discover that there is plenty of room for culture in university life!

• Sport: yes, you can play sport at the University! Discover all the sports activities and events offered by the sports service and the Lyon 3 Sports Association.

• Student engagement: are you already engaged or do you want to engage in a project or activity in parallel with your studies? Find out more about the student engagement recognition scheme offered by the University.

• Good deals & going out: being a student also means enjoying a rich and dynamic student life.


Health & social care

Health: don't neglect your health!

• Preventive Medicine: take advantage of the advice of the preventive medicine service teams for a worry-free year.
• CPAM: review your student social security with the teams from your local health insurance office.
• Social care: are you experiencing personal or financial difficulties? You can benefit from assistance and support.


Everyday life

• Accommodation:
CAF: eligibility, procedures, simulations, etc. Find out more about student housing assistance from the CAF teams.

• Food options: Check out the catering areas on the different campus sites.

Crous Lyon: catering offer, prices, opening hours, Izly account, etc. Find out all you need to know from the Crous Lyon.

• Getting around: on foot, by bike or by metro, you can easily get around Lyon.

Free Vélo'V: discover "Free Vélo'V", the free bicycle loan service offered by the Lyon Metropole | | Reserve your bicycle online and pick it up on site during the Student Welcome Day.

Free events

Table football, air hockey table and photo booth

Take a musical break with the Agora Choir (ESL Music Association)

The "BaTouKailleurs" Batucada group will be playing their way through the courtyards.

Guided tours of the "Manu" campus

Distribution of University tote bags

Photo competition on Instagram. Help us relive your favourite moments from the welcome day. Surprises in store and photo sharing in Instagram story on the University's account. Follow us at @univlyon3.



Informations
­15 September 2022
From 10:30 AM to 04:30 PM
Manufacture des Tabacs campus, Bourg-en-Bresse Campus
Lyon 3: user guide
A month to integrate, to find the information you need, to meet and to share
Find all the highlights organised in September to help you settle in at the University.
►
For more information
(Link to additional content in French
)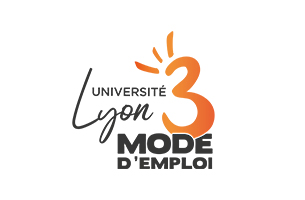 Contact
Last updated: April 18, 2023
In the same section
--> https://www.univ-lyon3.fr/the-student-welcome-day-welcome-to-the-university