Jean Moulin University creates a School of Ecological Transition
Published on July 20, 2022
–
Updated on July 20, 2022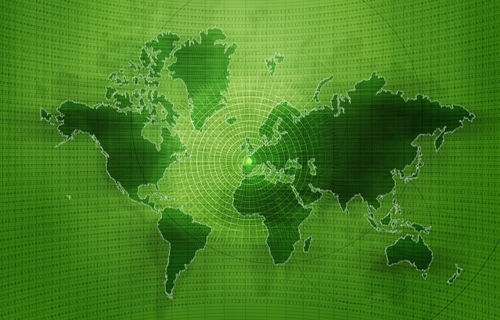 Jean Moulin Lyon 3 University will establish a "School of Ecological Transition" at the start of the academic year in September 2022.
The school will aim to "raise awareness and provide training on the challenges of the ecological transition and sustainable development in higher education" (
Jouzel Report
) by developing an innovative and multidisciplinary training and research programme.
Éric Carpano, President of Jean Moulin University, explains that:
"We want to be the centre of reference and excellence for the Lyon-Saint Etienne site in terms of the ecological transition and environmental humanities. Within the next five years, all of our students will be trained in environmental issues. It is a question of making environmental competence a transversal competence, an approach we have already adopted in our language teaching. It also involves training employees in the workforce by developing continuing education from the beginning of the academic year."
This ambition is based on long-standing expertise. Jean Moulin Lyon 3 University has been committed to environmental issues for many years and has been a pioneer in these fields, particularly in law and philosophy. This ambition is also based on significant teaching potential – there are currently 36 degrees dealing with the environment – and on research, with laboratories entirely or partially dedicated to these issues.
The school aims to respond to a growing social demand from public authorities and private employers, but also from students, who are increasingly keen to orient themselves towards "
entreprises à mission
" (a specific legal form for companies with social and environmental objectives) where they can engage in sustainable development and social responsibility.
From the start of the 2022 academic year, the School of Ecological Transition will enable us to coordinate the resources available in our current training offer and to create a new offer, in particular the project to create a new university diploma on the "challenges and dynamics of the ecological transition", offering an annual multidisciplinary training course within the continuing education framework. This new degree will offer a cross-disciplinary approach to environmental issues with courses in philosophy, law, economics-management, history and geography.
In order to implement this project, a "Sustainable Development & Social Responsibility" department will be created in September at Jean Moulin University.
Last updated: July 20, 2022
In the same section
--> https://www.univ-lyon3.fr/jean-moulin-university-creates-a-school-of-ecological-transition