Research

,

University life

,
Jean Moulin University adopts an Open Science Charter
Published on May 12, 2021
–
Updated on April 22, 2022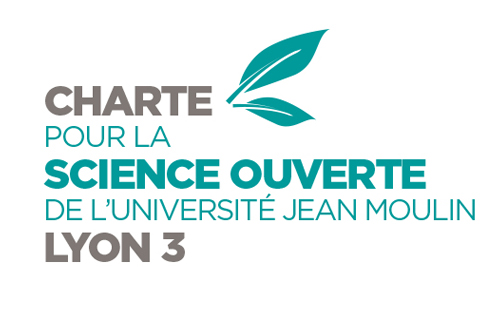 On 3 November 2020, the University's Research Commission unanimously adopted Jean Moulin Lyon 3 University's Open Science Charter.
This text marks the adoption of the principles laid down by the National Plan for Open Science and acknowledges the University's commitment to open access to publications and research data. More generally, it formalises the institution's wish to contribute, by all means, and in all forms, to the implementation of high-quality scientific endeavours that are freed from technical or commercial barriers and thus made more accessible, better referenced and better preserved.
The result of multidisciplinary and collaborative work
The Open Science Charter is the result of a collaborative effort by a multidisciplinary working group supported by the University's Research Commission.
Coordinated by Peter Wirtz, Vice-President in Charge of Research, and co-facilitated by the University Libraries and the General Research Service, this working group, which was set up in March 2020, has organised numerous exchanges and workshops, defining the principles of the charter and taking the first steps towards an operational roadmap based on these principles.
A service offering for open science
The implementation of an ambitious open science policy now depends on extending this dynamic beyond the circle of specialists.
Jean Moulin Lyon 3 University therefore calls on its entire community to grasp the challenges of open science, to adopt its tools and to familiarise themselves with its requirements.
It is committed to supporting this change by developing a range of services, backed by sustainable and innovative infrastructures (such as the a
Prairial open access journal platform
) and the expertise of its services, in particular the General Research Service and the University Libraries.
Last updated: April 22, 2022
In the same section
--> https://www.univ-lyon3.fr/jean-moulin-university-adopts-an-open-science-charter