Extending New Narratives: Opening Discussions
Published on March 1, 2022
–
Updated on March 1, 2022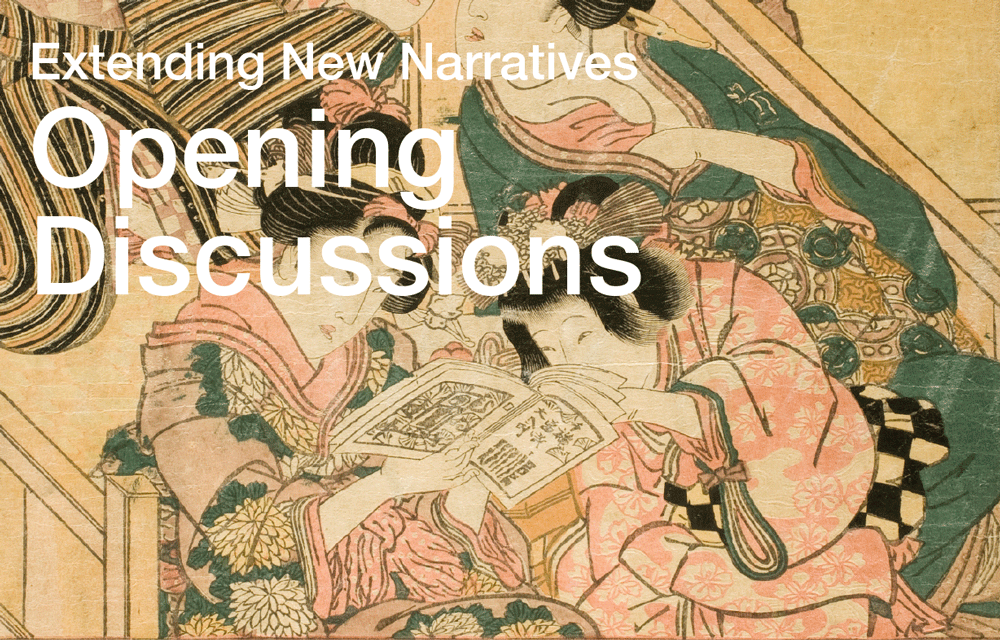 "Opening Discussions" is an online conference that will take place on 4th & 5th March 2022.
Our intellectual past is full of people whose philosophical thought has been discounted through prejudice and condescension in their own times or by the tellers of the history of philosophy. This
Extending New Narratives/ Pour de nouveaux récits en histoire de la philosophie
(ENN)
Partnership's international online conference aims to open discussions exploring the philosophies of some of these historically neglected figures and jumpstart efforts to retell the history of philosophy.
It features six distinct panels exploring the works of a set of marginalized philosophers in different periods and places. The panels are anchored by a presentation, followed by two discussants to help to get the conversation started.
PROGRAM
(All times in PST / GMT-8)
4 March 2022
7.00-9.00am: Christine de Pizan on the Moral and Epistemic Harms of Slander
Presenter: Simona Vucu (University of Toronto).
Discussants: Geneviève Barrett (Collège Ahuntsic), and Michaela Manson (University of Toronto).

9.30-11.30am: Cavendish on the Natures of Mind and Matter
Presenter: Karolina Hübner (Cornell University).
Discussants: Oberto Marrama, (University of Oulu, Finland), and Jani Sinokki (University of Oulu, Finland).

12.30-2.30pm: Two Korean Women Confucian Philosophers
Presenter: Hwa Yeong Wang (Georgetown University).
Discussants: Robin R. Wang (Loyola Marymount University), and Hope Sample (Grand Valley State).
5 March 2022
7.00-9.00am: Nature, Providence, and Social Order: Reflections on Claude Buffier's Pro-Women Arguments
Presenter: Manuel Vasquez Villavicencio (University of Toronto).
Discussants: Sandrine Roux (Université du Québec à Montréal) and Anik Waldow (University of Sydney).

9.30-11.30am: Hedvig Charlotta Nordenflycht and Enlightenment Thought in 18th-Century Sweden
Presenter: Matilda Amundsen Bergström (The University of Gothenburg).
Discussants: Cecilia Rosengren (The University of Gothenburg) and Maria Johansen (The University of Gothenburg).

12.30-2.30pm: Transcending the Erasure of the Black Subject from the Discourse of Knowledge in 19th Century Race Theory: Toward an Epistemology of the Black Self in Africana Philosophy
Presenter: Adebayo Oluwayomi (Dartmouth College).
Discussants: Andrew Soto, (Hartnell College) and Dalitso Ruwe (Queen's University).
Details of the program:
www.newnarrativesinphilosophy.net/conferences.html
www.newnarrativesinphilosophy.net/confeacuterences-fr.html
[French version]
►
Participation is free, but you do need to register through hopin:
hopin.com/events/extendingnewnarratives/registration
If you have technical issues in the registration process, you can contact
sfu-hopin@sfu.ca
Contact :
Partners :
Extending New Narratives in the History of Philosophy (including this event) is supported by the Social Sciences and Humanities Research Council of Canada (SSHRC) and our partners.
Thématiques :
Research
Informations
­04 March 2022
From 07:00 to 14:30
­05 March 2022
From 07:00 to 14:30
Download
Last updated: March 1, 2022
In the same section
--> https://www.univ-lyon3.fr/extending-new-narratives-opening-discussions