Students

,

International

,

University life

,

Student life

,
Welcome to the students of the French Summer School 2023
Published on July 6, 2023
–
Updated on July 6, 2023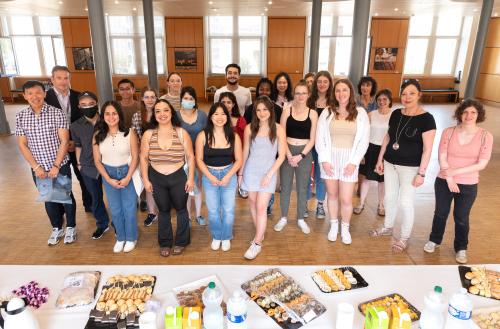 Held by the International Relations Office, the French Summer School started on Monday June 5th. On this occasion, 16 American, British, Canadian and Japanese students have been welcomed during a cocktail reception, marking the beginning of their 6-weeks adventure in France.
During this 6-week program, students will follow
French lessons and French Culture classes
. They will also have the opportunity to
explore new places
as the Beaujolais, the Saintes-Maries-de-la-Mer, Pérouges or the Resistance Museum of Lyon to satisfy their wanderlust.
The aim of this
short program
is to
improve their level of French
while having the opportunity to
discover the culture connected to this language
.
First excursion
As part of the program, the 16 international students left Lyon to
explore the Côte d'Azur
for a week-end in the Saintes-Maries-de-la-Mer.
After a few hours of bus and a stop by the city of Arles on the way back, in the footsteps of Vincent Van Gogh, students took up residence in a seaside hotel. Accompanied by a guide, they had the opportunity to visit the streets and to learn more about the history of the Saintes-Maries-de-la-Mer, which roots date back to the 4th century. The visit was full of highlights, such as climbing on the top of the Eglise des Saintes, fortified against invaders and pirates, and recognizable by its five bells.
Students also enjoyed the richness and variety of Provencal landscapes during their free time, as well as a diner mixing flamenco music and Mediterranean culinary traditions.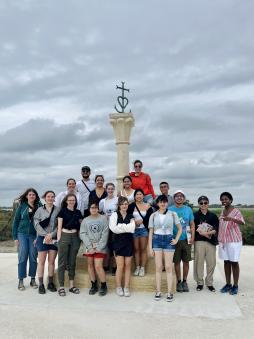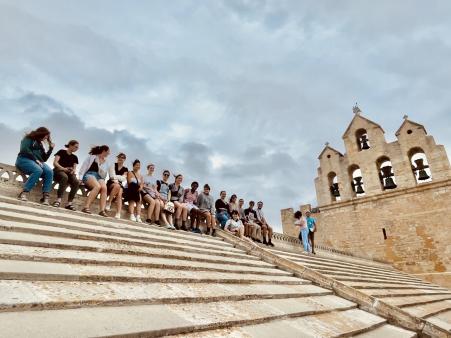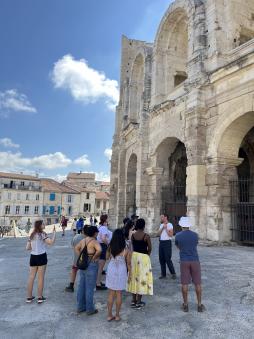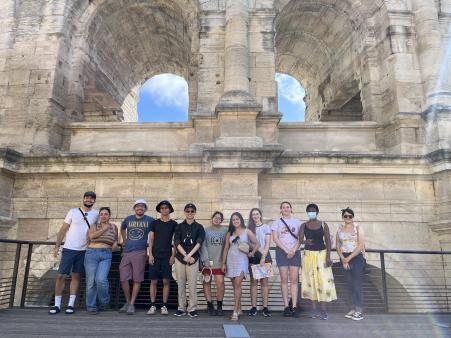 Last updated: July 6, 2023
In the same section
--> https://www.univ-lyon3.fr/bienvenue-aux-etudiants-de-la-french-summer-school-2023-1