International

,

Partnerships

,
A delegation from Jean Moulin Lyon 3 University visits Lebanon
Published on April 27, 2022
–
Updated on April 27, 2022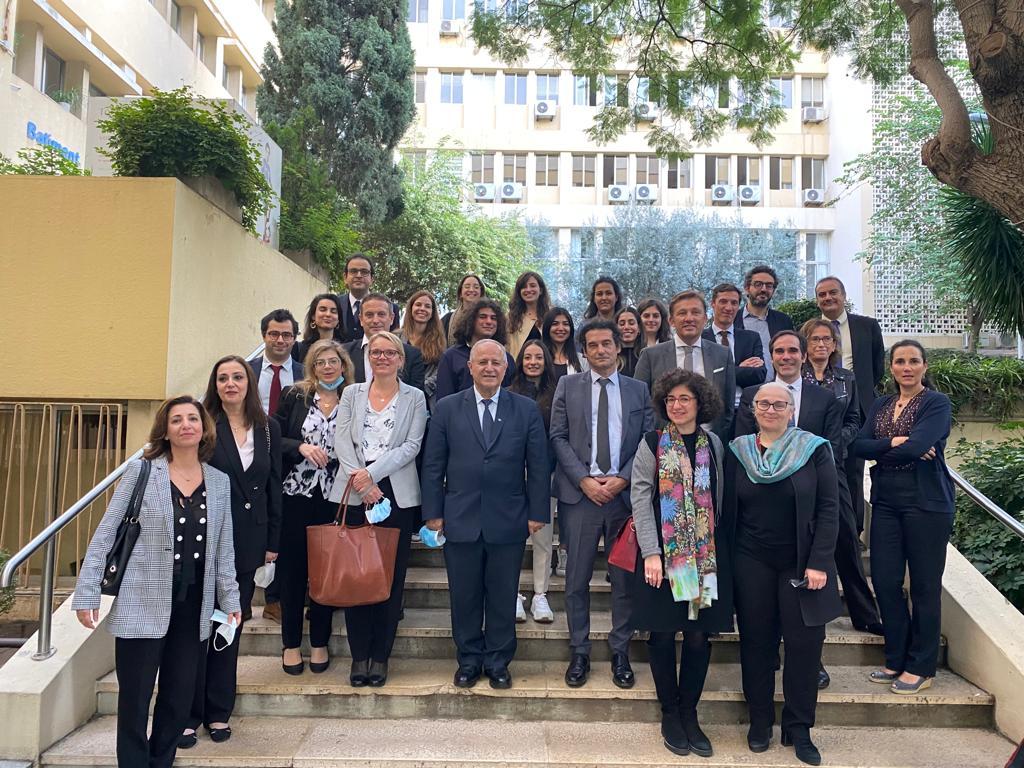 A delegation from Jean Moulin Lyon 3 University led by President Eric Carpano and Manuel Jobert, the University's Vice-President for Europe and International Affairs, and composed of members of the Faculty of Law and the International Relations Office visited Lebanon from 21 to 28 November 2021.
The objective of this mission was to launch two new overseas law programmes in Beirut and to visit two partner universities: the
Holy Spirit University of Kaslik
(Jounieh) and the
University of Balamand
(Tripoli). These meetings provided an opportunity to discuss existing partnerships, to take stock of the current situation and to develop more structured cooperation, including a research component in areas of common expertise.
This mission
reinforces the already very close and long-standing ties
between Lebanon and France, a historical cooperation that has existed for over 100 years. France is one of Lebanon's main political and cultural partners. Cooperation between the two countries aims in particular to strengthen the rule of law and the French language and culture through university cooperation in teaching and research.
Lebanon has long had very rich links with French universities. Within Lebanese universities, fields of excellence have been developed thanks to numerous partnerships. Also, each year, cooperation agreements allow for
incoming and outgoing mobility, both for students and staff.
Mission programme
Opening the Master's degree in Internal Security: unprecedented university cooperation between Lyon 3 and the Police Academy/Internal Security Forces (ISF) with the financial support of the Embassy and the participation of the French National Police College (ENSP).
Opening a Master's degree in Public Law with Saint Joseph University, a project financed with strong support from the Auvergne Rhône-Alpes Region over three years.
Visits to the Balamand and Holy Spirit of Kaslik universities.
Meeting with Her Excellency Ambassador Anne Grillo at the French Embassy in Lebanon.
Delegates
Éric Carpano, President of Jean Moulin Lyon 3 University
Manuel Jobert, the University's Vice-President for Europe and International Affairs
Hervé de Gaudemar, Dean of the Faculty of Law
Caroline Chamard Heim, lecturer for the Master's degree in Public Business Law/Advanced Public Law with Saint Joseph University
Michael Karpenschif, lecturer for the Master's degree in Public Business Law/Advanced Public Law with Saint Joseph University
Christophe Roux, lecturer for the Master's degree in Public Business Law/Advanced Public Law with Saint Joseph University
Anne-Sophie Chavent-Leclere, Head of the Master's degree in Internal Security
Laurent Moscatelo, Divisional Commissioner Head of Department for preparatory, partnership and international training - ENSP – Saint-Cyr au Mont d'Or
Valérie Tempère, Head of overseas diploma programmes for the International Relations Office at Jean Moulin University
Alida Sahli, Coordinator of the International Projects Centre for the International Relations Office at Jean Moulin University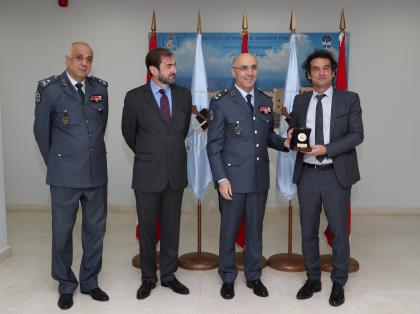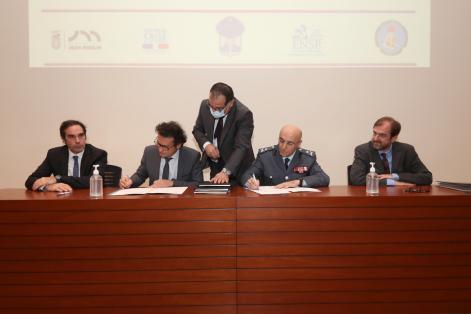 Photo on the right: Mr Hervé de Gaudemar, Mr Éric Carpano, General Al Hajjar and the First Counsellor of the French Embassy in Lebanon Jean-François Guillaume
Last updated: April 27, 2022
In the same section
--> https://www.univ-lyon3.fr/a-delegation-from-jean-moulin-lyon-3-university-visits-lebanon