International

,

Unknown label

,

Pedagogy

,
Jean Moulin 3 University is participating in a new strategic partnership project
Published on May 25, 2021
–
Updated on May 25, 2021
The University is participating in a new strategic partnership project led by EFMD (the European Foundation for Management Development) in order to promote Inclusive Digital Education Access (IDEA).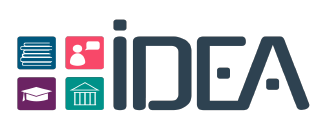 The COVID pandemic has significantly changed the rules for the use of digital formats. Previously, online or blended learning was only provided to a minority of students who enrolled on a voluntary basis. Now, online teaching and learning has become the norm for all students and teaching staff. This rapid and radical change requires a careful and systematic reworking of current practices.

The transition to online teaching and learning was a matter of urgency. This rapid response prevented a total shutdown of the higher education sector, pushing institutions to go online and to overcome their previous reluctance in this area. However, the direct consequences have been reduced student engagement and participation, higher drop-out rates and increased difficulties for the most vulnerable students.
The objectives of the IDEA project
The Inclusive Digital Education Access (IDEA) strategic project aims to present the lessons learned from this development and to analyse what has worked and what has not, from the perspective of students and teaching staff.

The project is convinced that teaching staff need to be supported to develop and deliver a high-quality digital learning experience that keeps students at the centre of the learning and teaching process. It therefore aims to develop a high-quality framework for digital education focused on inclusion.

It was found that teaching staff need reference material, advice, tools and self-learning material to improve the quality of their digital teaching. In response to these needs, the IDEA project will provide them with all the necessary resources to implement this digital teaching (main findings on expectations, best practices (dos and don'ts), quality framework with recommendations on how to integrate it into classes, self-assessment tools/checklists, etc.).
About strategic partnerships
A strategic partnership is a
joint initiative between several European countries
aimed at encouraging the exchange of best practices and the sharing of experiences; developing, testing and implementing innovative practices; promoting the mutual recognition and validation of competencies; and encouraging the modernisation of higher education.
The aim is to bring about
positive medium and long-term effects
on organisations, and indirectly on the
education system
as a whole. A strategic partnership functions as a forum for exchange: the activities it brings together can be very varied, including (non-exhaustive list) implementing specific training modules, creating integrated curricula and joint programmes, developing intensive programmes, performing innovative studies, setting up activities with the business world, reinforcing digital capacities or promoting European tools for the validation of competencies (e.g., Europass). A strategic partnership may include mobility activities, but they are not its main focus.
Last updated: May 25, 2021
In the same section
--> https://www.univ-lyon3.fr/jean-moulin-3-university-is-participating-in-a-new-strategic-partnership-project