Students

,

Incoming mobility

,

Outgoing mobility

,
International students share their vision of diversity and inclusion
Published on May 25, 2021
–
Updated on May 25, 2021
As part of the "Diversity and inclusion: international perspectives" meeting day, the International Relations Office invited the University's international students to participate in a photo competition. The objective? To enable students to share their vision and interpretation of these two terms, through their camera lens with their best pictures. Discover the photos selected.
The way we view and perceive the world is largely influenced by our experiences, our culture and our background. Images and words can take on very different meanings and dimensions from one individual to another.
The proof can be found in six photos, six perspectives!

Photo gallery
Emilie NGUYEN - French first year Master's student in International Relations - Management of IGO/NGO International Programmes, an exchange student in the US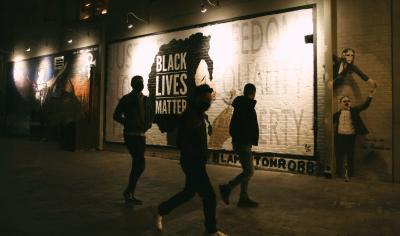 "These photographs were taken one evening when I was walking around downtown Tucson, Arizona. This city is full of street art and this piece really caught my attention. Black Lives Matter has a special significance in the United States, especially since the death of George Floyd, which sparked protests around the world against police brutality and racism. Since I arrived, I have been thinking about diversity and inclusion and I have a better insight into the significance and the necessity of this movement. Because, in a country built around a unique 'melting pot' where ethnicities, religions and diverse cultures are mixed, integration is important but it is also complex. We can see a country whose social fabric is fragmented in the face of a crisis over its American identity, but it is also endowed with an astonishing drive for social integration and inclusion."
Chiara Maria Jacazzi - Italian student studying for a Bachelor's degree in Philosophy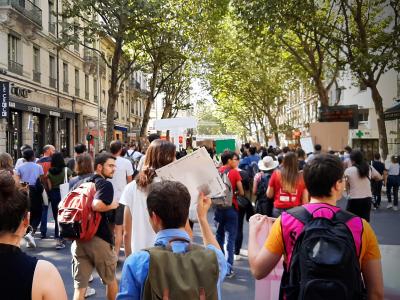 "During the climate change march, I felt part of something larger and recognised myself as a true citizen of the world."


Ahmad Al Ahmad - Iraqi student enrolled in the FAIRE programme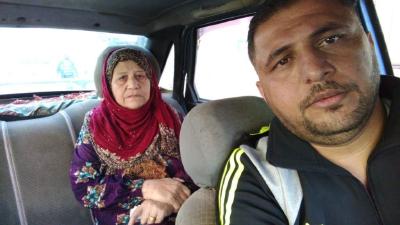 "This photo is a moment of farewell for my mother. After this moment I could no longer embrace her or feel her tenderness in my country, before my escape to France from our home, without reproach."
Farah Alhashim - Kuwaiti PhD student in cross-cultural studies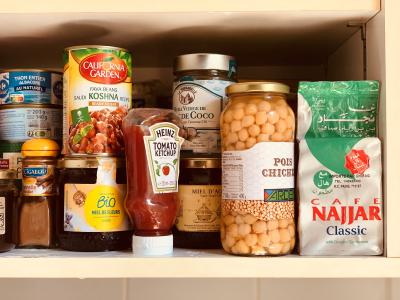 "If you look at this picture, you will probably wonder where I am. I would simply say: everywhere.
It is no doubt written somewhere in the Lebanese constitution that Lebanese expatriates must never be without a crate full of Najjar coffee, French honey, American ketchup, Lebanese coffee, Saudi beans and coconut oil. I can tell you that when you travel, your stomach is the number one part of your body that diversifies tastes and generates a self-coloured identity, even before your brain gets in on the action.
I was locked in my 31m2 studio in Montmartre, cleaning out my cupboards during the lockdown in Paris, thinking about travel, so I ended up eating Saudi beans and Lebanese hummus that day."
Katie McCarthy - Irish student enrolled in a DEUF university degree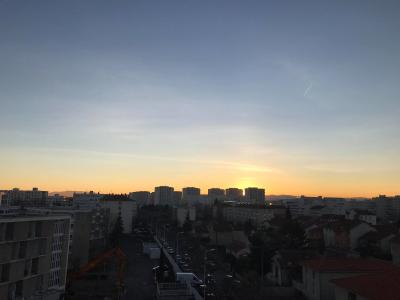 "I chose this picture because it shows how two totally different things can exist in harmony. It shows cityscapes juxtaposed against a background of nature. The two things are entirely different but are perfect in their own way. Ancient evergreen trees are perfectly placed in the middle of contemporary apartment buildings. It reminds me of diversity and inclusion because it shows that even though things can be different, they can co-exist beautifully. Without contrast, there is only monotony."


Rifat Abbash - Sudanese student enrolled in the FAIRE programme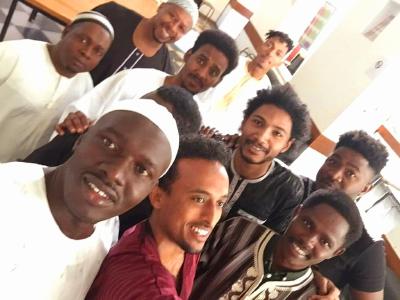 "The biggest problem facing the world today, and since the dawn of human history, is the refusal to accept others for religious or racial reasons. I find that in this image there is ample space for tolerance towards others who differ on religious, sectarian or tribal grounds, in an attempt to achieve social peace and non-violent societies that reject the intolerance and extremism that stem from religion and a strict understanding of religion and the rejection of others. I couldn't think of a more vocal image than this picture, which expresses diversity and inclusion, and if I could, I would have distributed this picture to everyone on this beautiful earth."
Last updated: May 25, 2021
In the same section
--> https://www.univ-lyon3.fr/international-students-share-their-vision-of-diversity-and-inclusion