Ecology

,

Courses

,

International

,

Students

,
Bootcamp 2023: American students discover nature in Lyon
Published on July 14, 2023
–
Updated on August 28, 2023
From June 12 to 25, 2023, Jean Moulin Lyon 3 University welcomed 15 American students and two accompanying teachers from Community College in Texas. This Bootcamp (short intensive training course) gave them the opportunity to experiment in a practical way with the theme: "Nature: tamed and wild".
"Nature: tamed and wild"
What is nature? How has man built his relationship with nature? How can we adapt to climate change in cities? These are just some of the concrete questions that are leading to a new vision of nature in the city.
Over a two-week period, the American students attended a variety of lectures and field trips, discovering the various environmental initiatives taking place in the Lyon metropolitan area. The courses and workshops covered aspects as varied as the law as a tool for protecting nature, the challenges of water resources and climate change, the evolution of the relationship between man and nature in an urban environment from a historical and philosophical point of view, and the current development of shared gardens.
An optimal and enriching program
Participants were welcomed as soon as they arrived at the airport, and their transport, accommodation and meals were taken care of.
The program included a welcome cocktail, English lessons, an introduction to "survival French", themed cultural visits or workshops in the city and the region: the Parc de la Tête d'Or, the vegetation of the city center, shared gardens, biodiversity conservation at the Parc des oiseaux of Villard les Dombes, a trip on the Saône river, the peat bogs of nearby Mont Pilat, a visit to the medieval village of Pérouges, and finally a closing dinner with the presentation of certificates... Several highlights and moments of conviviality punctuated the stay.
A project in partnership with local players
This Bootcamp was proposed in collaboration with other higher education establishments in Lyon, such as Ecole Centrale,
Université Jean Monnet Université Jean Monnet de Saint-Etienne, as well as with local authorities: the City of Lyon and associations (Atelier Nature et fresque de la biodiversité, L3DD, Horizons d'Ailes...).
Community College in France, a program of the Cultural Services of the French Embassy in the United States supported by L'Oreal Fund for Women, and the Borchard Foundation.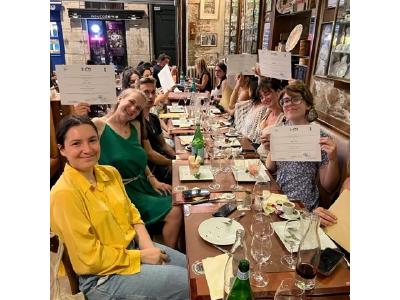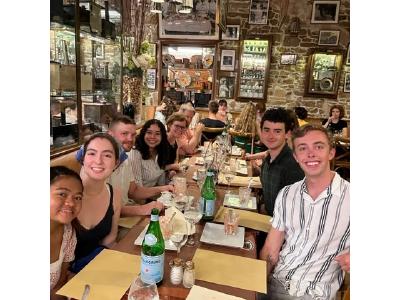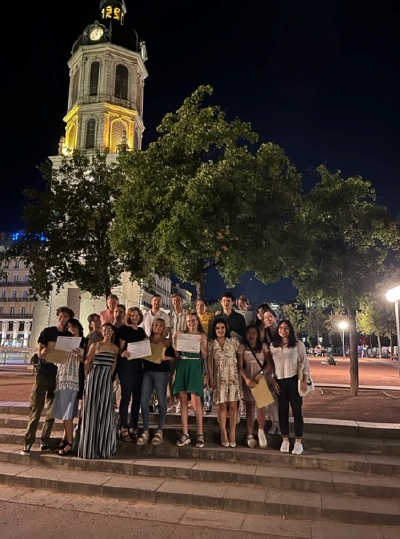 Last updated: August 28, 2023
In the same section
--> https://www.univ-lyon3.fr/bootcamp-2023-des-etudiants-americains-a-la-decouverte-de-la-nature-a-lyon-1