Studies

,

Students

,

International

,

Incoming mobility

,
Applications from international students to Jean Moulin Lyon 3 University
Published on April 22, 2022
–
Updated on April 22, 2022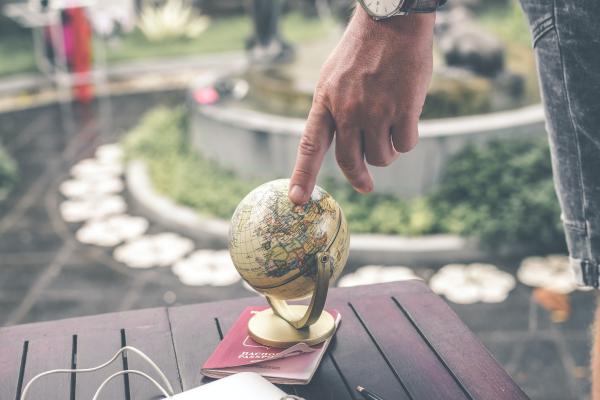 Non-EU students, residing in one of the countries and regions listed below* and wanting to study in France as part of an individual programme, applied via the Etudes en France (EEF) study portal by 1 January 2022.
This portal was set up by Campus France to simplify the pre-enrolment process with more than 280 universities and schools in France and to help prepare visa applications for the students concerned.

To date, more than 4,600 students have expressed their interest in Jean Moulin Lyon 3 University.


New timetable
The timetable for examining applications was recently extended by one month. The cooperation and cultural affairs service (Services de Coopération et d'Action Culturelle, "SCAC") will have until 1 April to examine the applications and give an opinion. The French institutions will have until 30 April to give their response.

Students can make seven wishes on the EEF portal, but they must make their final choice by 15 June 2022.


* List of countries and regions concerned:
Algeria, Argentina, Azerbaijan, Bahrain, Benin, Bolivia, Brazil, Burkina Faso, Burundi, Cambodia, Cameroon, Canada, Chad, Chile, China, Colombia, Comoros, Congo, Côte d'Ivoire, Democratic Republic of Congo, Djibouti, Dominican Republic, Ecuador, Egypt, Gabon, Georgia, Ghana, Guinea, Haiti, India, Indonesia, Iran, Israel, Japan, Jordan, Kenya, Kuwait, Laos, Lebanon, Madagascar, Malaysia, Mali, Mauritania, Mauritius, Mexico, Morocco, Niger, Nigeria, Peru, Qatar, Russia, Saudi Arabia, Senegal, Singapore, South Africa, South Korea, Taiwan, Thailand, Togo, Tunisia, Turkey, Ukraine, United Arab Emirates, United Kingdom, United States and Vietnam.
Last updated: April 22, 2022
In the same section
--> https://www.univ-lyon3.fr/applications-from-international-students-to-jean-moulin-lyon-3-university